Kruti to Mangal Converter
Shareware In English V 1.1.0
Kruti to Mangal Converter: The Best Unicode Converter in the Market
Looking for a reliable and efficient solution to convert Kruti text into Mangal font directly in MS Word files? Look no further! Kruti to Mangal Converter is the perfect tool for you.
Supporting Hindi, Marathi, Nepali, and other Devanagari scripts, this converter is the first of its kind in the market. It allows you to easily convert multiple Word files in a single process, saving you valuable time and money.
One of the key features of Kruti to Mangal Converter is its ability to leave English text unchanged. This means that you don't have to reformat your documents after conversion, ensuring a seamless transition.
But that's not all - this converter boasts lightning-fast speed and accurate conversion. It can convert hundreds of files in a very short amount of time, making it the fastest Unicode converter available.
Whether you're working with online newspapers, print media, or are a DTP operator, Kruti to Mangal Converter is a valuable tool. It supports true conversion of Unicode, allowing you to convert real text with a mix of English and Hindi directly in your MS Word files.
Additionally, it supports ANSI to UTF-8/Unicode conversion for Devanagari scripts, making it versatile and adaptable to your specific needs.
Say goodbye to the hassle of formatting documents for English - with Kruti to Mangal Converter, you can enjoy true Unicode conversion hassle-free. It seamlessly converts text frames, headers, footers, WordArt, and Autoshapes, ensuring a smooth and consistent conversion process.
Don't miss out on this reliable, fast, and accurate tool. Try Kruti to Mangal Converter today and experience the convenience it brings to your work.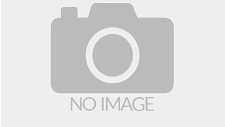 | | |
| --- | --- |
| Title: | Kruti to Mangal Converter for Windows |
| Requirements: | 1 GB RAM |
| Available languages: | English,Abkhazian,Afar,Afrikaans,Albanian,Amharic,Arabic,Armenian,Assamese,Aymara,Azerbaijani,Bashkir,Basque,Bengali,Bhutani,Bihari,Bislama,Breton,Bulgarian,Burmese,Byelorussian,Cambodian,Catalan,Chinese,ChineseSimplified,ChineseTraditional,Corsican,Croatian,Czech,Danish,Dutch,Esperanto,Estonian,Faeroese,Fiji,Finnish,French,Frisian,Gaelic,Galician,Georgian,German,Greek,Greenlandic,Guarani,Gujarati,Hausa,Hebrew,Hindi,Hungarian,Icelandic,Indonesian,Interlingua,Interlingue,Inupiak,Irish,Italian,Japanese,Javanese,Kannada,Kashmiri,Kazakh,Kinyarwanda,Kirghiz,Kirundi,Korean,Kurdish,Laothian,Latin,Latvian,Lingala,Lithuanian,Macedonian,Malagasy,Malay,Malayalam,Maltese,Maori,Marathi,Moldavian,Mongolian,Nauru,Nepali,Norwegian,Occitan,Oriya,Oromo,Other,Pashto,Persian,Polish,Portuguese,Punjabi,Quechua,Rhaeto-Romance,Romanian,Russian,Samoan,Sangro,Sanskrit,Serbian,Serbo-Croatian,Sesotho,Setswana,Shona,Sindhi,Singhalese,Siswati,Slovak,Slovenian,Somali,Spanish,Sudanese,Swahili,Swedish,Tagalog,Tajik,Tamil,Tatar,Telugu,Thai,Tibetan,Tigrinya,Tonga,Tsonga,Turkish,Turkmen,Twi,Ukrainian,Urdu,Uzbek,Vietnamese,Volapuk,Welsh,Wolof,Xhosa,Yiddish,Yoruba,Zulu |
| License: | Shareware |
| Date added: | Friday, June 28th 2019 |
| Users rating: | |
| Company Name : | Technocom Solutions |
| Company WebSite : | http://www.technocomsolutions.com/ |
| Contact Name: | T. |
| Contact Email: | info@technocomsolutions.com |
Thank you for your rating !
You have already rated this program. !
---