Mangal to Kruti Converter
Shareware In English V 1.6.0
Introducing Mangal to Kruti: the ultimate UNICODE CONVERTER for Hindi, Marathi, Nepali, and other Devnagri scripts. This powerful tool effortlessly converts Mangal (Arial Unicode MS) Unicode font to Kruti Dev, saving you valuable time and effort. Unlike other converters, it can retain the English text without any formatting issues, eliminating the need for additional document adjustments post-conversion. You can conveniently copy and paste the converted data into any file or import text from RTF/TXT files for seamless conversion. With lightning-fast speed and pinpoint accuracy, it can convert hundreds of pages within minutes. Whether you're a DTP operator or printer, Mangal to Kruti Converter is an essential tool, as many DTP software like PageMaker/Illustrator still lack support for Hindi Unicode. Some notable features include the ability to convert real text with English and Hindi mix directly from Unicode to Kruti font, a fast conversion process that can handle large volumes of pages, and support for multiple Devnagari scripts such as Hindi, Nepali, Marathi, Maithaili, and Bhojpuri. Don't compromise on reliability, speed, and accuracy - choose Mangal to Kruti Converter for all your conversion needs.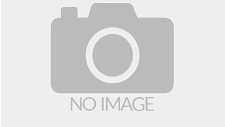 | | |
| --- | --- |
| Title: | Mangal to Kruti Converter for Windows |
| Requirements: | 1 GB RAM |
| Available languages: | English,Abkhazian,Afar,Afrikaans,Albanian,Amharic,Arabic,Armenian,Assamese,Aymara,Azerbaijani,Bashkir,Basque,Bengali,Bhutani,Bihari,Bislama,Breton,Bulgarian,Burmese,Byelorussian,Cambodian,Catalan,Chinese,ChineseSimplified,ChineseTraditional,Corsican,Croatian,Czech,Danish,Dutch,Esperanto,Estonian,Faeroese,Fiji,Finnish,French,Frisian,Gaelic,Galician,Georgian,German,Greek,Greenlandic,Guarani,Gujarati,Hausa,Hebrew,Hindi,Hungarian,Icelandic,Indonesian,Interlingua,Interlingue,Inupiak,Irish,Italian,Japanese,Javanese,Kannada,Kashmiri,Kazakh,Kinyarwanda,Kirghiz,Kirundi,Korean,Kurdish,Laothian,Latin,Latvian,Lingala,Lithuanian,Macedonian,Malagasy,Malay,Malayalam,Maltese,Maori,Marathi,Moldavian,Mongolian,Nauru,Nepali,Norwegian,Occitan,Oriya,Oromo,Other,Pashto,Persian,Polish,Portuguese,Punjabi,Quechua,Rhaeto-Romance,Romanian,Russian,Samoan,Sangro,Sanskrit,Serbian,Serbo-Croatian,Sesotho,Setswana,Shona,Sindhi,Singhalese,Siswati,Slovak,Slovenian,Somali,Spanish,Sudanese,Swahili,Swedish,Tagalog,Tajik,Tamil,Tatar,Telugu,Thai,Tibetan,Tigrinya,Tonga,Tsonga,Turkish,Turkmen,Twi,Ukrainian,Urdu,Uzbek,Vietnamese,Volapuk,Welsh,Wolof,Xhosa,Yiddish,Yoruba,Zulu |
| License: | Shareware |
| Date added: | Friday, June 28th 2019 |
| Users rating: | |
| Company Name : | Technocom Solutions |
| Company WebSite : | http://www.technocomsolutions.com/ |
| Contact Name: | T. |
| Contact Email: | info@technocomsolutions.com |
Thank you for your rating !
You have already rated this program. !
---